Check out the details for what's in this version.
Advance Shipping Notice
When you are shipping to a customer, you can already use the app to send them an email with info about what's coming. Now, you can do three new things:
Send this notice to more than 1 email address
Add email addresses to a given customer- then all of them are saved to be reused next time you send an email
Include an image of the tag on the email
Learn more about how to use this feature on the:
Updates to Tags & Labels
We made a big improvement to how we send tag information from the app to the printer.
Without getting too technical, we used to send text to the printer, now we can send a picture of a tag or label. This unlocks a few things:
Improved typography on tags and labels to increase legibility
When your tag content is long and hard to read, we now offer a 2 column tag so that everything is readable
A "Highlight" can be added to your tags so you can make your brand or where the product is going super easy to read for your workers
Better manifest tags (only available on the distributor app)
This updated tag and label functionality is not available on some older TSC Alpha 30L and TSC Alpha 3R printers. Reach out to us if you'd like to upgrade to a newer printer.
Tag Examples
On the left is the layout for most customers - the size of the text will scale up or down based on content. On the right is a 2 column tag with a highlight. Reach out if you'd like to get this setup.
Smaller Examples
Now introducing, smaller tags! Important things to know:
Supported by industrial printers (not mobile or sticker printers)
Reverse side is pre-printed with "legal" text
Paper stock is same as industrial paper, tag size is 5.5" x 2.625"
Can have a custom designed back (must include legal text)
Can also add a highlight (some bigger text) to help the customer info or your brand stand out - only if you have room.
Current supplies are limited

This is what the back of the small tag looks like, it's preprinted with all the legal text that can't fit on the front:

Manifest Tag Examples
The manifest tag on the distributor app has undergone a stylish transformation, now displaying the lots vertically.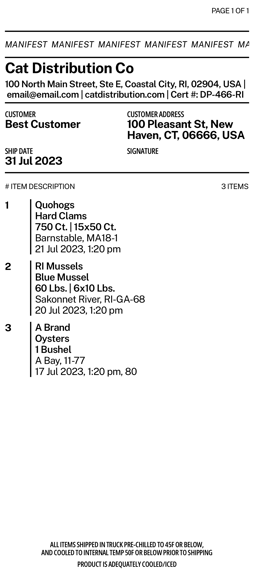 Shipping & Inventory Label Examples
We have made some slight adjustments to the layout of these labels. If there is something essential that you feel is missing on these labels, don't hesitate to contact us. We can easily add or remove any information that needs to be printed.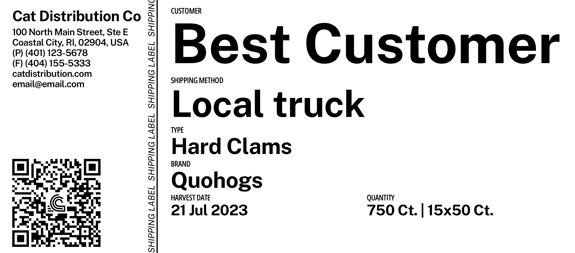 Shipping label example is above, Inventory label example is below.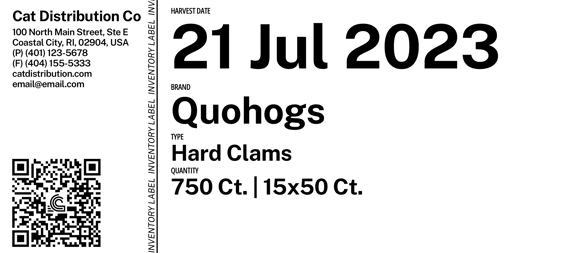 Calibrating & Connecting To Your Printer:
We've added several new configurations which communicate to the printer how to calibrate. It's required that these are correct for the print jobs to be aligned correctly.
Connect to the printer(s):
iOS Settings
BlueTooth
Connect to the printer
From the BlueTrace App:
Settings
Printer
Connected Printers
Tap the Printer
On "Printer Details" Configure your Industrial Printer - all of these settings matter for aligned, calibrated print jobs:Set the Correct Media Mode
Tear-Off: used for anyone without a cutter attachment (note cutters are TSC only)
Cutter: Tags with Tails (tags with tails only)
Cutter: Tags without Tails (any of our regular tags + small tags are supported)
Set the Correct Calibration Type
Black Line or

Notched

Notched paper has a different shape than paper that JUST has a black line and this is important for calibration - a notch means little indents in the paper on either side of the perforation
Set the Correct Paper Size
7 Inch is our standard 3" x 7" stock

Small paper is new and most folks don't have it. - it's 5.5" x 2.625"
Also, here are a few helpful articles for industrial printers from our Knowledge Base: