Most of the controls for the wholesaler product are in the "Settings" menu located in the lower right-hand corner.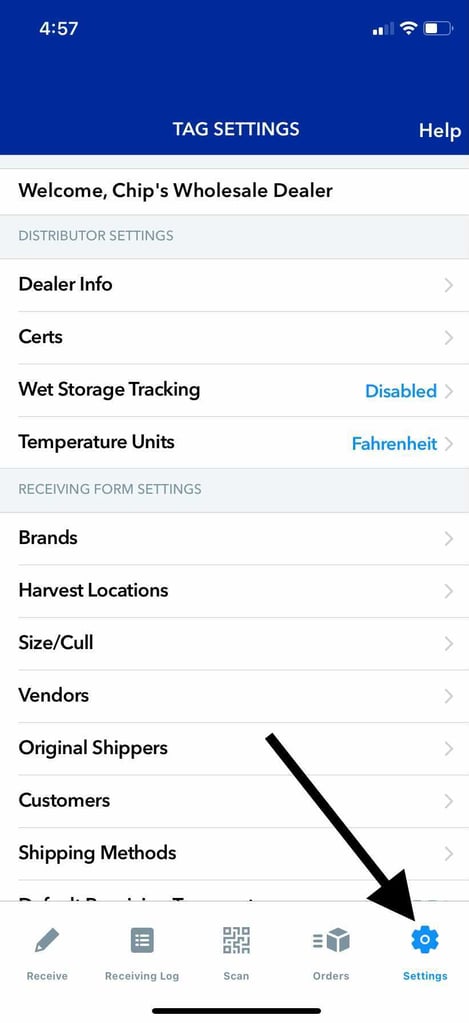 ---
Initial Setup
Work down the Settings menu from top to bottom filling in all relevant information beginning with Dealer Info which will ask for your address, website url, phone etc.
Certs: Click 'Add' located in the upper right-hand corner of the screen
Enter the type of certificate by clicking in the white space to the right of the word 'type':

A Menu will appear for you to select Depuration, Repacker, Reshipper, Shellstock Shipper or Shucker Packer (see below) *NOTE the end of your cert # usually reflects the cert (ex: SP = Shucker Packer):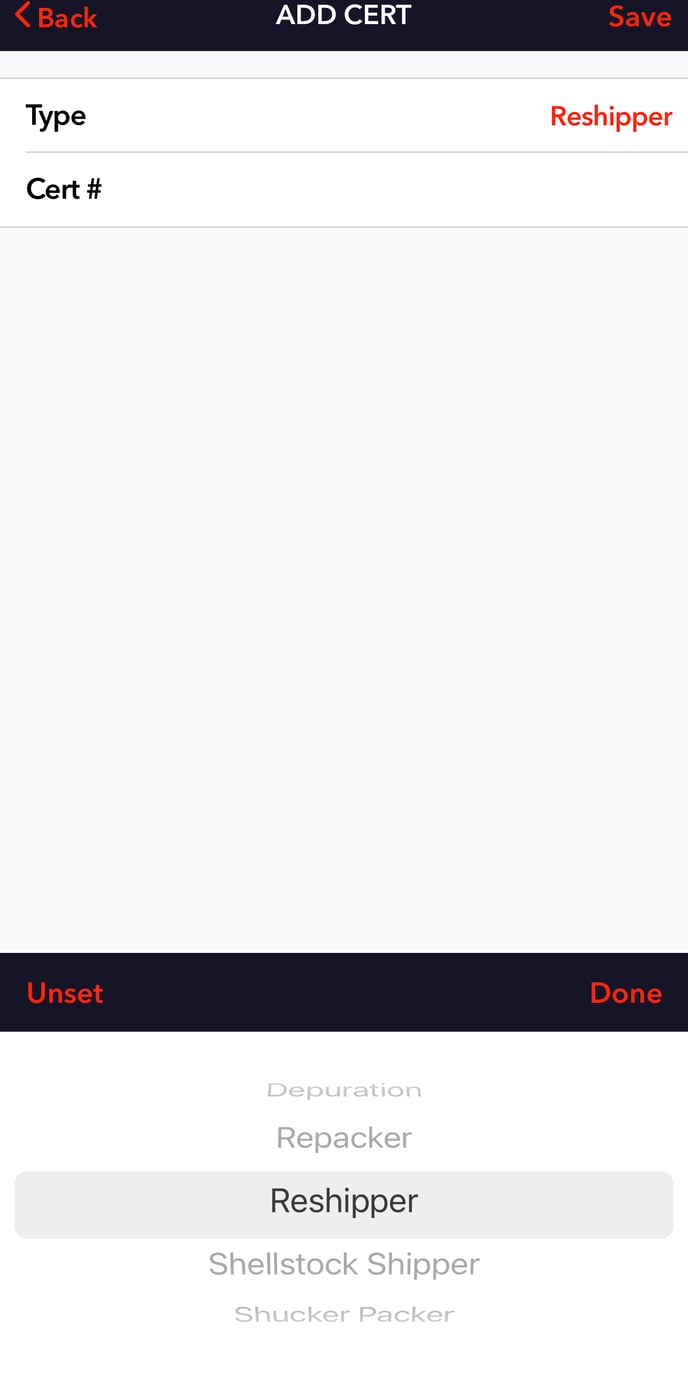 Select whether or not you utilize Wet Storage & your preferred temperature unit
---
Receiving Form Settings
When you receive product, you select from lists of brands, harvest locations, Size/Cull, Vendors, & Original Shipper. Entering this information in advance allows for expedited receiving and less data entry at the point of receiving.
Brands: Click 'Add' located in the upper right-hand corner of the screen: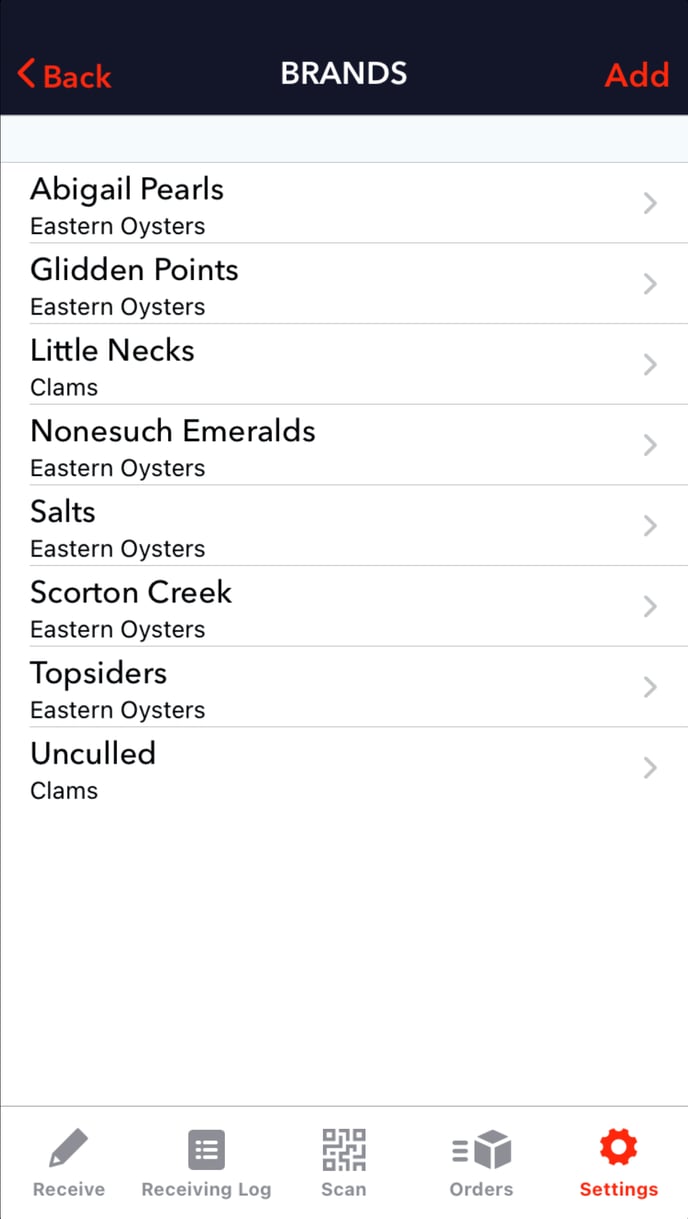 Enter frequently received Brands with associated Type.
After clicking 'Type', click 'Add New' and type in your type (See below):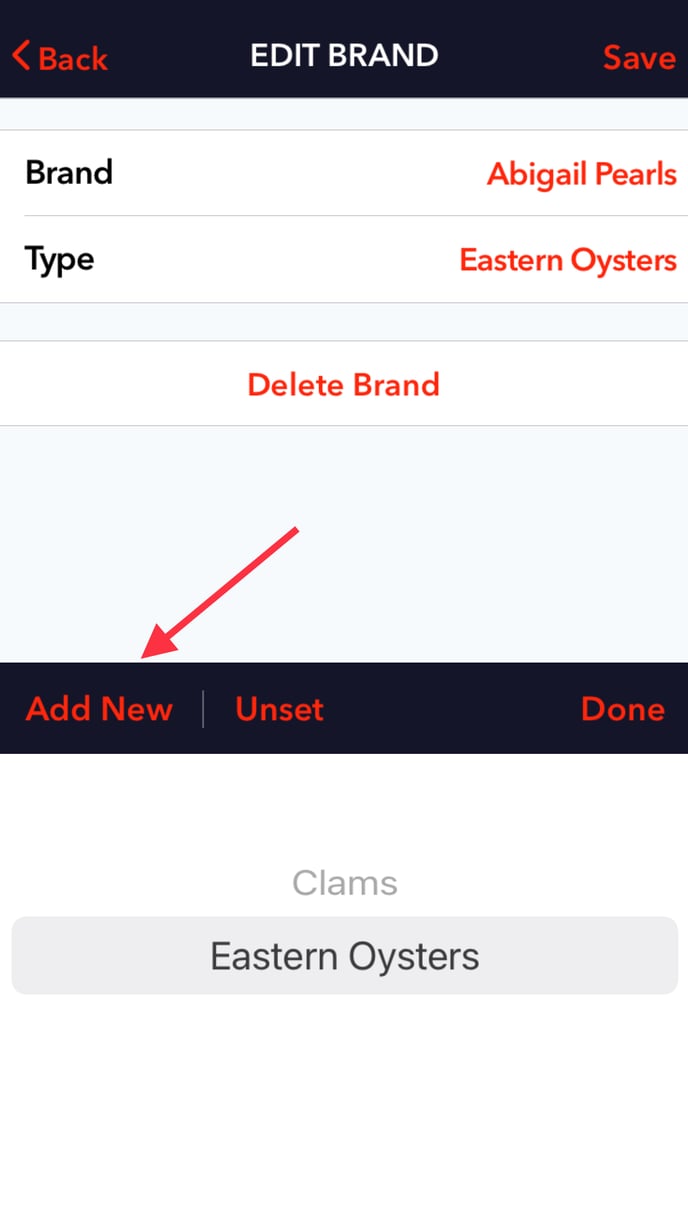 This information is stored in the cloud allowing it to be updated in real time by any user.
Enter frequently received Harvest Locations, Size/Cull & Vendors which will include their Harvester ID, Permit, or Cert#:






Finally, enter your Customers as well as your preferred Default Receiving Temperature
---
YOU ARE ALL SET TO BEGINNING RECEIVING, SCANNING AND PRINTING TAGS!