Once your settings are in order, tag printing will be a breeze!
Start by downloading the BlueTrace Tag Printing app from the App Store and sign in.
1. Tap the Settings icon at the bottom of the screen to view all your settings.
Tap each item to go into that setting and enter your data.
2. Set up your Harvester/Dealer profiles
Depending on your licensing, you will set up a Harvester Profile and/or a Dealer Profile. The contact information is what will print at the top of your tag. You can have more than one profile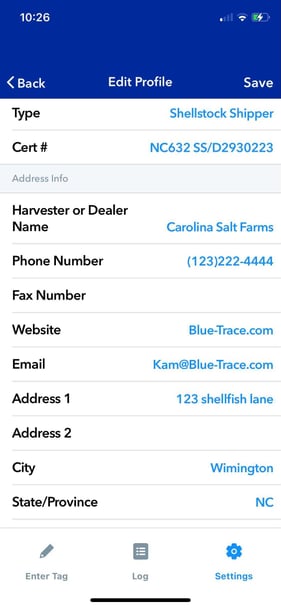 if needed.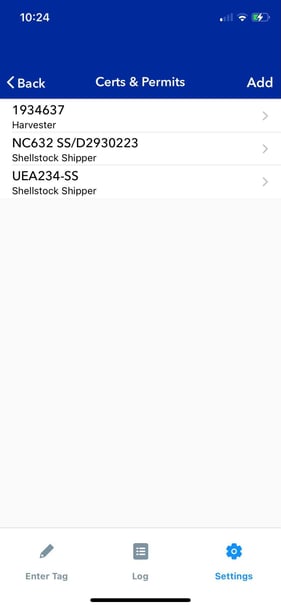 3. Fill in your shortcuts
Tap into each of the following to enter your pre-sets. The become the drop downs when you are entering in your tagging information. Note: These can also be left blank.
Brands: enter any brand names you use to market your animals. This is helpful, but not required by regulations.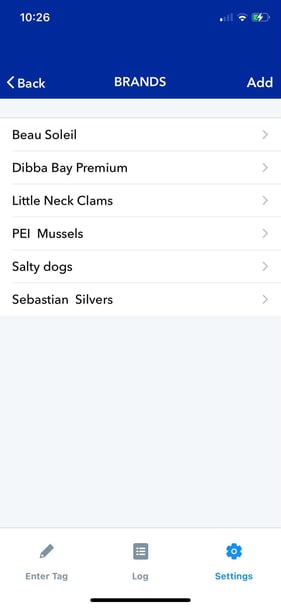 Types: this refers to animals types: Oysters, Clams, Mussels, Goeducks.... Regulators generally want to see Farm Raised or Wild and Country of origin.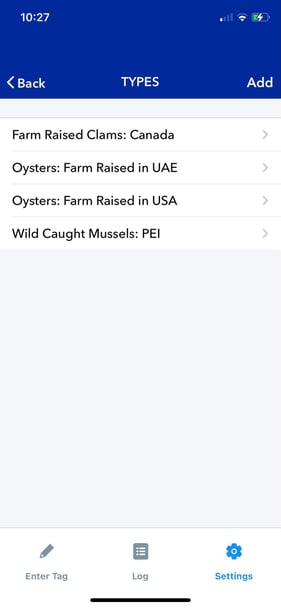 Sizes/culls: animal size or cull - enter the ones you typically use, ex: markets, 3", etc. Size/Cull designation is often optional as well.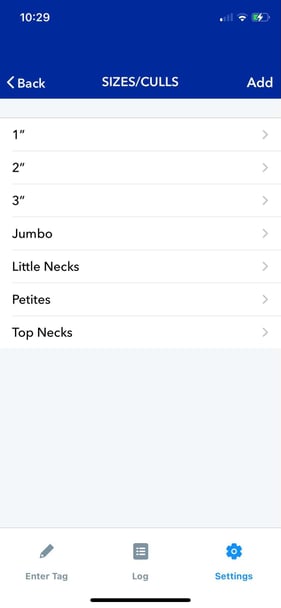 Ship to destinations: The address of the destination is optional. If used it will print on the tag. If you include an email address, you will have the option of sending an email about an incoming shipment.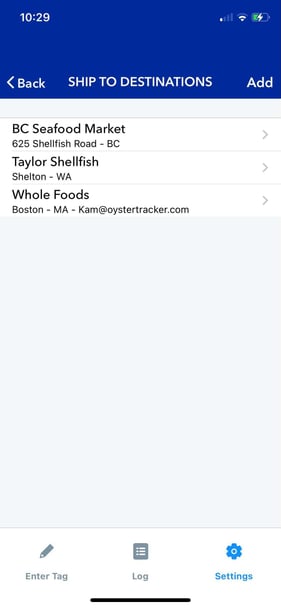 Original shipper certs: if you're operating as a dealer, you need to print wherever the inventory came from originally on your tag. You can add in data for the harvesters you typically interact with and their cert #s.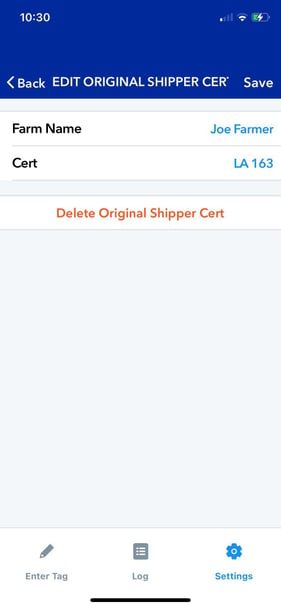 Harvest locations are required by regulations. In some states, this needs to be the specific lease or parcel number, in other states, you can be less specific. In general, put in the most specific description of the harvest location you can and include the state.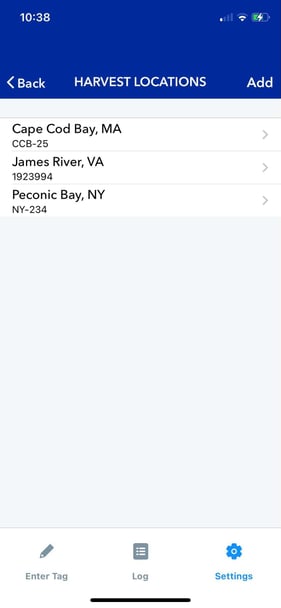 Printer Settings: At the bottom of the page are a few key settings:

Calibrate Printer: Push this button after you load a new roll of paper. After calibration, tags will print neatly between the perforations.
Paper Size: Select 7"
Request Paper: If you are running out of paper, you can order more here.