Here's how you get setup with your mobile printer for the first time.
1. Remove printer from its packaging, install the battery, plug it in, and turn it on.
2. Go into the settings on your Apple device.
3. Tap Bluetooth - make sure Bluetooth is "on" on your device
4. Your iPhone or iPad will detect the printer. Pair the blue tooth with your iPhone or iPad, it will show up as "BTSPP" or "RF-BHS"
5. Your iPhone or iPad will ask for a pin, the PIN is: 0000 (all zeros) - if you're connected, the printer will have a blue light displayed
6. Put the paper into the printer.
7. Got to Settings in the BlueTrace App. Scroll to the bottom and push "Calibrate Printer"
You are now ready to print.
Here are what the lights & buttons on the printer mean: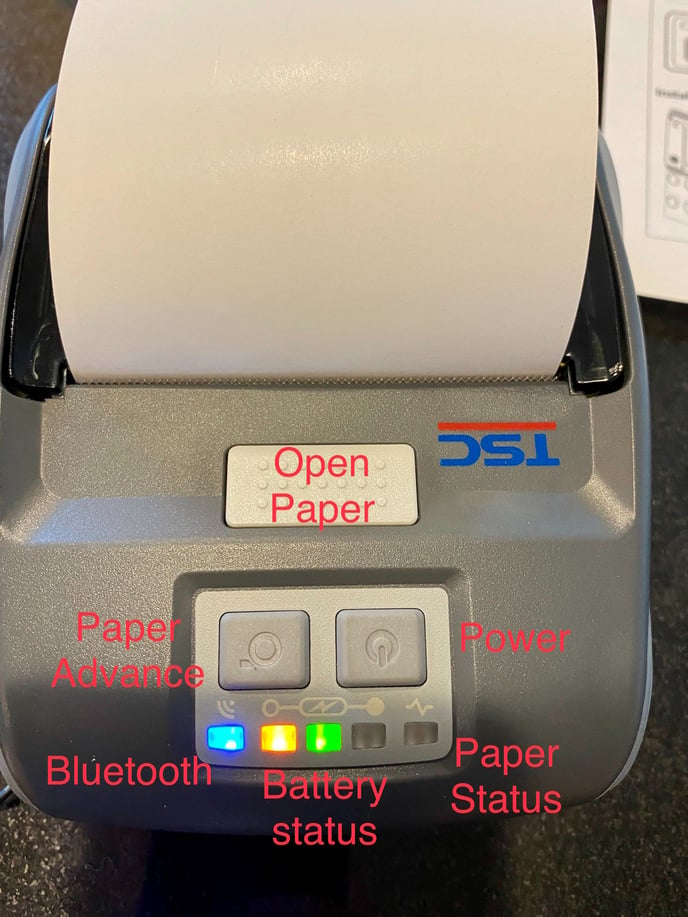 If the paper feels tight, turn the screw on the side clockwise to widen the paper holder. A key or coin works well.